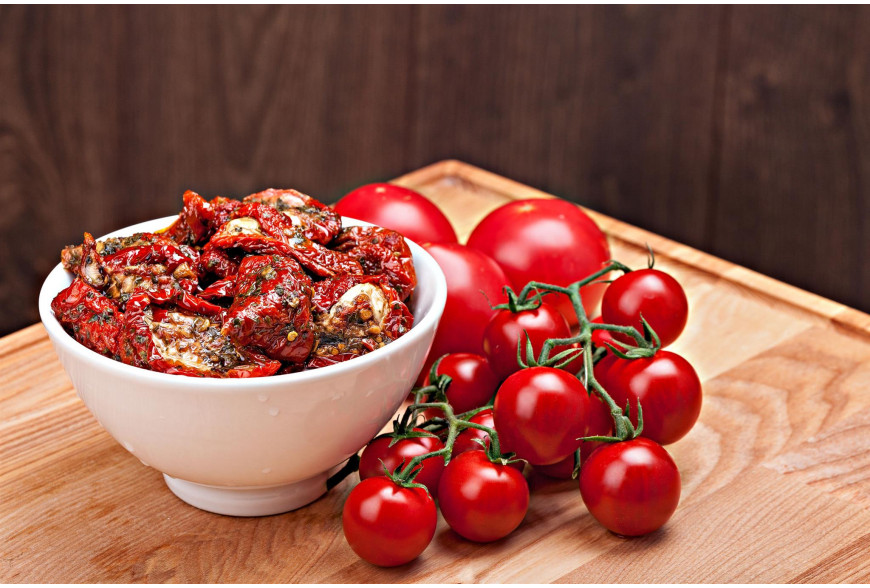 Dried Cherry Tomatoes in Olive oil
Mohamed Grine
May 9, 2017
Recipe
0 Comments
700g of cherry tomatoes
2 spoon table of salt
2 spoon table of brown sugar
3 pinches of powdered cumin
1 clove garlic
5 basil leaves
TESORO DEL RIO olive oil
Preheat oven at 130°C (th.4-5).
Wach cherry tomatoes and cut in 2.
Cover the plate of your over with parchment paper, cut face up.
Sprinkle with fine salt, brown sugar and little of cumin
Put in the oven for 2 to 2 hours and a half to make them dry.
Put them in a jar.
Add the garlic clove peeled and degermed with basil leaves.
Cover with olive oil Tesoro Del Rio.
Keep the jar in the refrigerator.