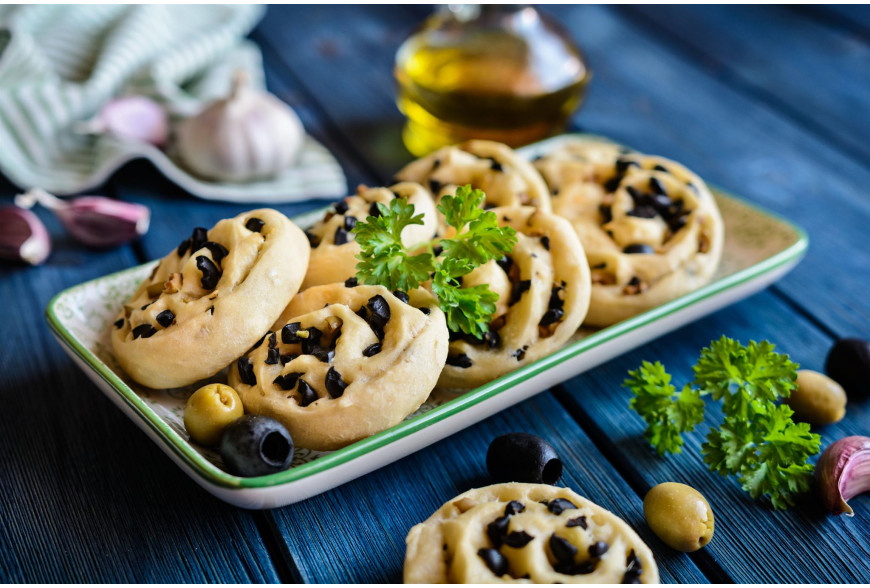 Sweet shortbread with olives and olive oil
Mohamed Grine
May 9, 2017
Recipe
0 Comments
1 egg yolk
65 g of soft butter
2 g of salt
35 g powder sugar
30 ml Tesoro Del Rio olive oil
15 g of cornflour
80 g of flour
25 g black olives
Finely crush the egg yolk cooked with a fork.
Add the salt.
Add the sugar and the olive oil.
Incorporate flour and maïzena previously mixed.
Chop the black olives and add them to the dough.
Put the dough in a food film in the refrigerator for 30 min.
Preheat the oven at 170°C.
Roll out the dough and cut out.
Place on a baking sheet
cook for 12 minutes at 170°C.